Netflix has announced that their live-action Resident Evil series is finally coming to the streaming service on 14 July. The series is not connected to the recently released live-action film Resident Evil: Welcome to Raccoon City. This series will instead follow a different story entirely.
As revealed by the Netflix Geeked Twitter account, the live-action Resident Evil series will come to Netflix this July after previously being announced last year alongside several other Resident Evil-related projects in the works.
Unlike Resident Evil: Welcome to Raccoon City which more or less faithfully adapted the first two games of the popular video game series by Capcom, this live-action series will instead follow the Wesker kids as they uncover secrets within New Raccoon City. Albert Wesker will be the primary antagonist of the series too.
Netflix released a new poster for the series as well.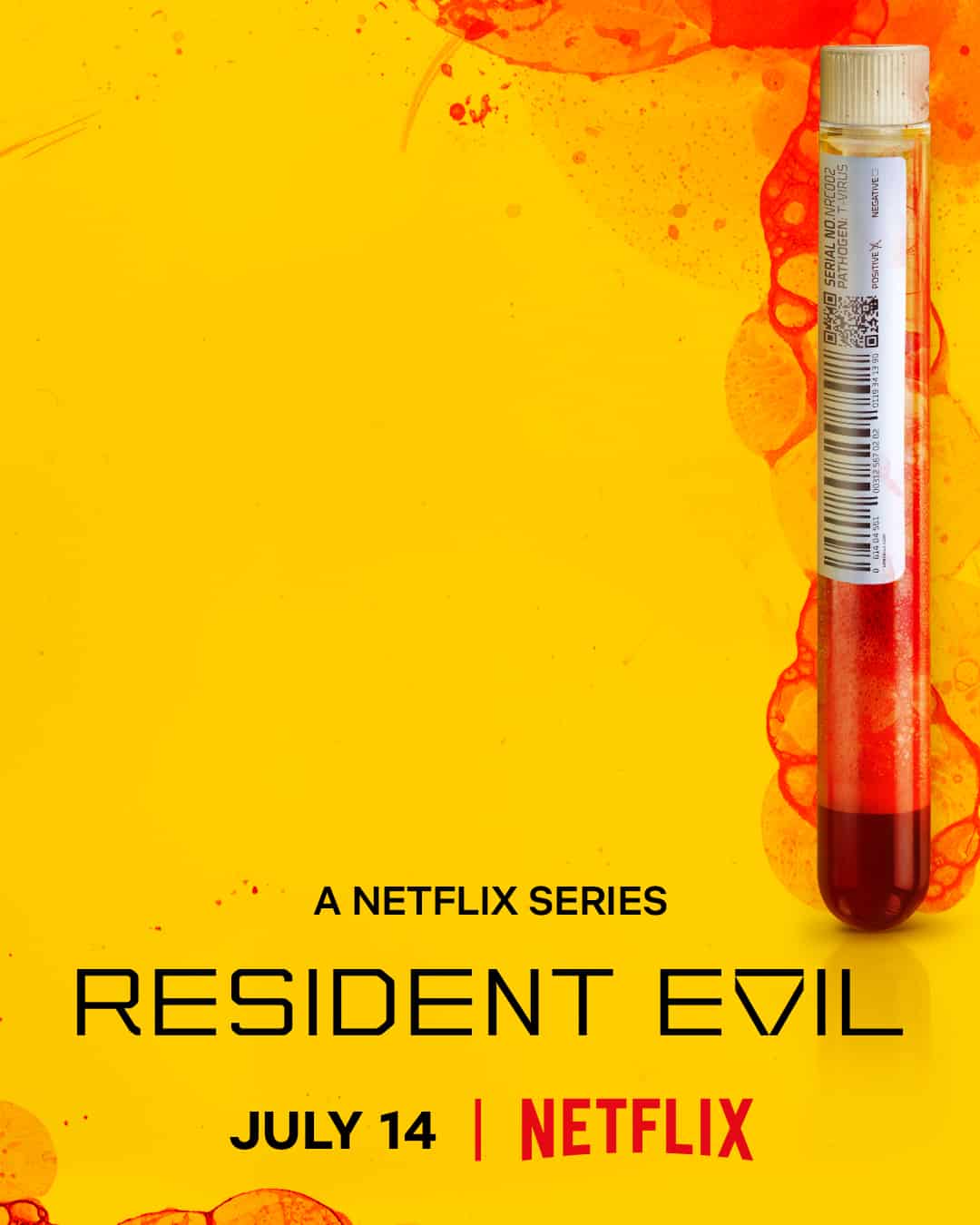 Netflix have yet to release a trailer for the show, but it should arrive any day now since the release date is a couple of months away.
Following the release of the critically acclaimed Resident Evil Village game last year, Capcom announced plans to produce several television shows and a new movie, which turned out to be the less-than-stellar Resident Evil: Welcome to Raccoon City.
In addition to the movie, Capcom also announced and released Resident Evil: Infinite Darkness, a CG mini-series which followed Leon S. Kennedy and Claire Redfield. This new live-action series was also announced, though it will take a decidedly different direction to anything we've seen before in the series.
It will be interesting to follow a new generation of characters set within the Resident Evil universe, though it's unknown how this will pan out as all Resident Evil movies and shows (with the exception of Resident Evil Damnation, which was pretty decent) haven't been met with the greatest reception.
Resident Evil comes to Netflix on 14 July.
Source: Netflix Geeked