Going into SnowRunner for the first time I was worried about a rerun of Farming Simulator 22. While I get that people out there like to tend to digital farms on their day off instead of playing other games, that is sadly not for me. I haven't played a SnowRunner game before. The original launched back in 2020 and it just went by without my attention. However, given the current gaming drought, I am always keen to try something new this time of the year and SnowRunner was a pleasant surprise.
It helps that SnowRunner is a wholly unique experience. It is a somewhat open-world game where instead of running around on your feet running errands for every random NPC, you're driving around in a truck fighting through some tough environments. The main idea of SnowRunner revolves around your vehicle and making it through the world successfully.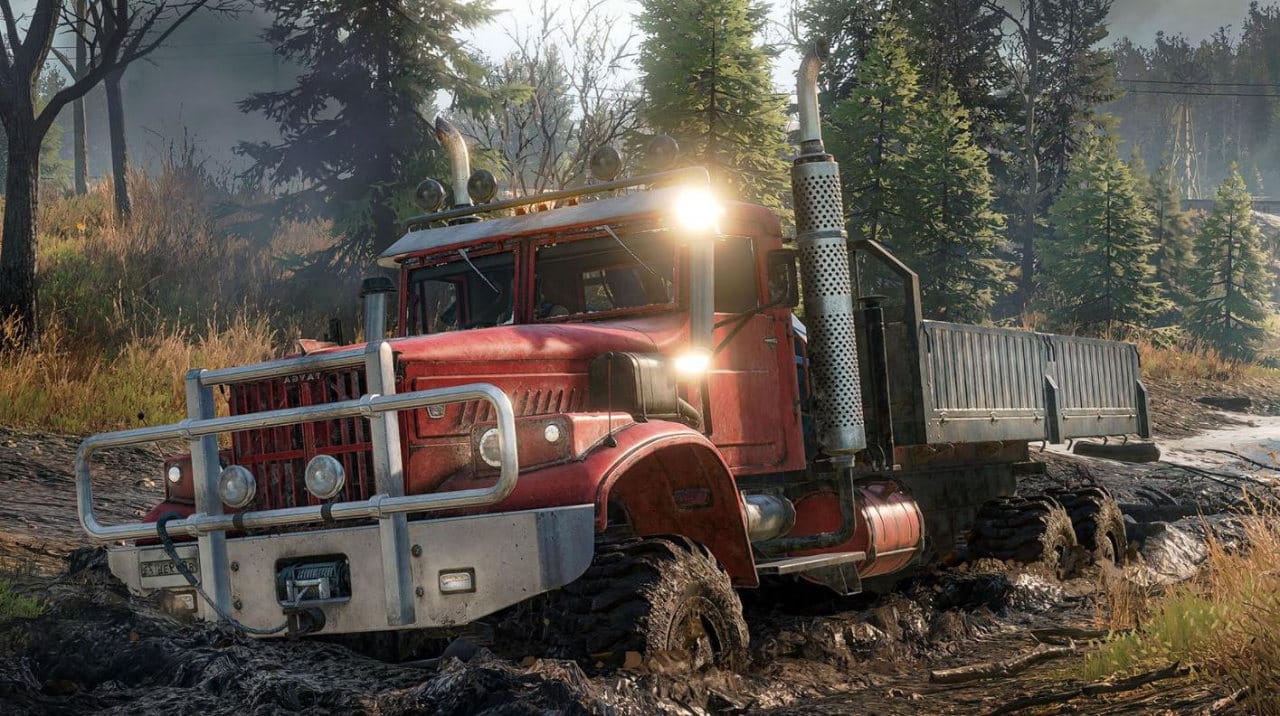 While this sounds like a bore, it is actually the complete opposite. You see, very few games out there have taken on this sort of gameplay approach. If anything, SnowRunner is quite a refreshing experience. If you have played MudRunner, the previous game, perhaps this title will feel familiar but if you're new to the series this is a great place to start.
SnowRunner is basically about driving around. Each map and every road on each map has been carefully made to test the wit of the truck you're driving and more so, the knowledge of your truck driving. Some tracks can't go through steep water while others don't handle off-road mud well at all. Some like to get wedged on rocks high up in the mountains and others seem like they were made to get stuck in the mud over and over again. No really, you spend a lot of time in the mud.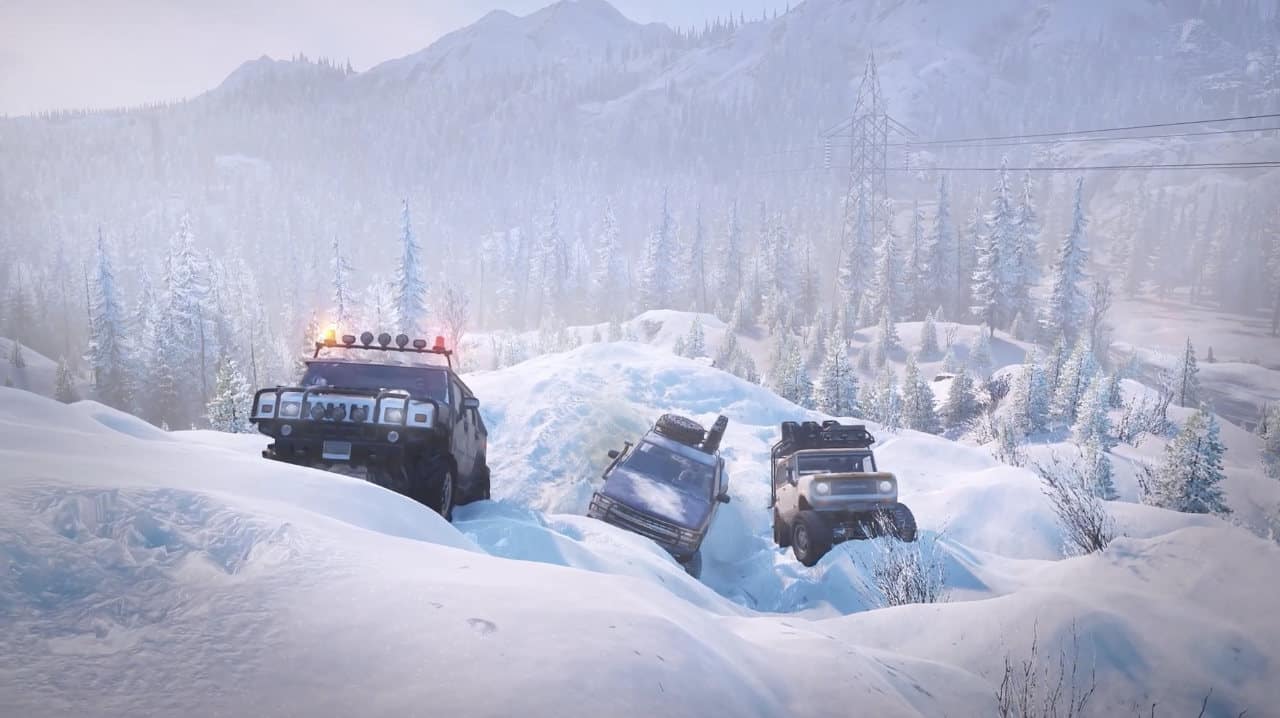 Most of my time spent in SnowRunner was spent in frustration as I watched my back wheels turning ever so slowly as I winched my truck to the nearby tree in hopes that the pull from the front and the acceleration would help get me out of the ditch. Let's not forget those moments where I clinched as I watched my truck wheel hit the barricade only to damage it. This resulted in a slower drive and the sound of a skew tire rotating on the concrete throughout the level.
But for every challenge, no matter how intense it was, there was a great sigh of relief as I completed it. SnowRunner might seem like it has been crafted to destroy your soul but the challenges are all doable and the achievement of finally getting that vehicle out of the swamp felt like time well spent. Sure, the game really wants you to fail. That is how simulators like this work but when I did accomplish the near-impossible, it was wonderful.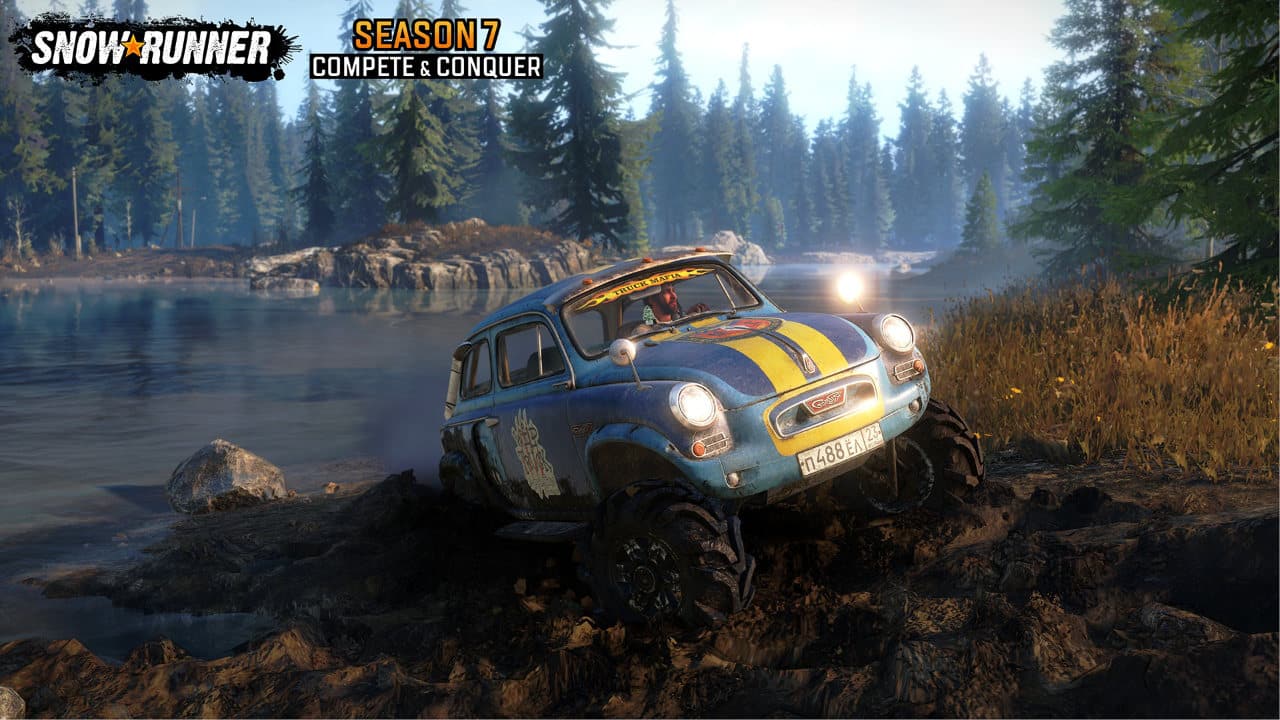 SnowRunner is also quite a technical game. Don't think you're just going to jump into a car and go ploughing through the forest. the game relies upon knowing its gear system, when to enable all-wheel drive and when to simply give up trying. It is a sandbox game and each map is quite large but you aren't going anywhere if you don't know what you're doing.
Each map is loaded with a handful of objectives. These are quite varied across each region. If it is delivering building material to fix the road or using the winch to get a vehicle out of the mud. I also had to explore a lot during some of these objectives too. Like most open-world games, exploration wields some nice rewards. I found new vehicles to use and even side collectables to pick up.
I didn't have to complete these missions in a specific order which was great for those who have a short attention span like me. It also helps that this freedom taught me more about the said stage and gave me time to kind of master its terrain. The stage's terrain also changes depending on the time of day, weather and atmosphere. Just when I thought I had a truck's steering under control, it started to rain and threw a spanner in the works.
Alaska is also quite intense. This level was packed with snow. From the steep hills to the frozen lakes. It was quite an intense drive and everything around me had to be taken into account.
SnowRunner also looks great. I played mostly the PS4 version but tested out the PS5 version when it was released on 31 May. The new-gen version offers 4K 60FPS and everything looks much better. There are also some improved textures, especially on the ground. This definitely helps given that you stare at it a lot while playing.
The game could do with a bit more spit and polish in some regions. There's no real haptic feedback support for the DualSense. Nor trigger support either. The draw distance has also seen no real improvement either with distant buildings looking a bit low polygon with low texture quality too.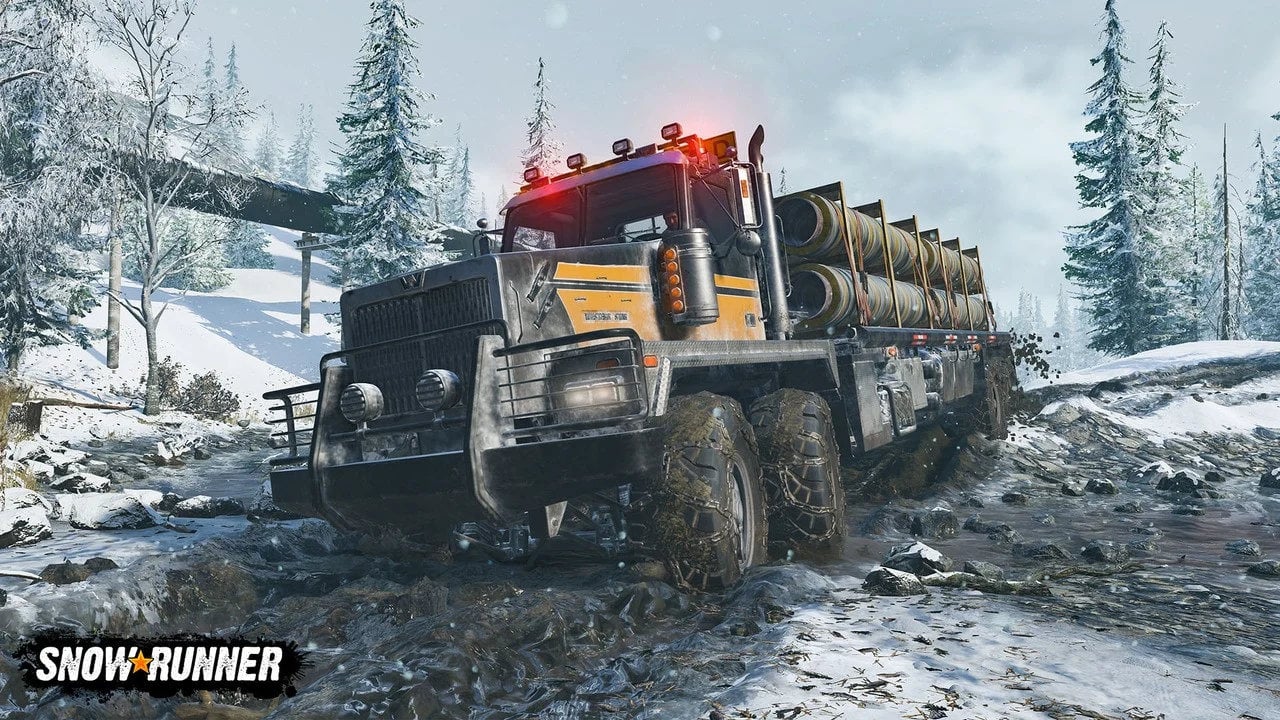 These things aren't game-breaking though. The PS5 version is definitely the best way to play the game on a console. However, you need to keep in mind that SnowRunner has a bucket load of DLC available for it. Of which doesn't come with the base version. There are two yearly passes available and over 25 DLC packs. Some of these include new regions to play in too. So expect to see half the game if you do pick this up.
Outside of the small issues, SnowRunner was a fun game. It was one of the more enjoyable titles I have played in the past few weeks and I highly recommend it. This is coming from someone who doesn't really do simulation much.
This SnowRunner review is based on a code sent to us by Saber Interactive. You can automatically upgrade the PS4 and Xbox One versions to the Xbox Series X/S and PS5 versions free of charge. 
SnowRunner PS5 Review
Gameplay -

8.5/10

Presentation -

8.5/10

Value -

7/10
Summary
SnowRunner is now out on PS5 and it boasts 4K 60FPS and some improved visuals but the great gameplay is still intact from the original release making this the best time to jump into the game.
Pros
Some challenging levels with a unique gameplay approach
Succeeding feels sweet
Cons
Can be very time consuming
Frustrating at times