Given the circumstances, 2022 wasn't actually that bad. I would take economic instability over the entire planet getting sick and almost dying any day. While we have sort of recovered from the horrific covid-19 pandemic from a health point of view, its ripples are still felt throughout each and every industry around the world. That combined with the ongoing tension in Ukraine has caused one too many headaches this year. From a media perspective, I write about these issues almost daily. Technology is getting more expensive than ever to buy, the work-from-home environment is still causing major game delays and money is tight everywhere.
The fact that GLITCHED is still alive and thriving is no small feat and it takes a lot of work behind the scenes from all the amazing people that surround me every day. The site is no longer just a website but rather a fully-fledged brand that ties into an ecosystem of gears which make up a working machine. Those gears don't turn without the wonderful and passionate people working 24/7 to make it possible.
Going into 2023, I won't change what we do. We'll still be the destination in SA for gaming, geek, pop culture, tech and lifestyle content. I am working on some cool things behind the scenes to grow this even more but at the end of the day, GLITCHED exists as a place to enjoy what we love and that is the most important part of the brand.
Looking back at this year, I can't end this month without getting some things off my chest. What's an "end-of-year wrap-up" without a little bit of bitching? So here are some of my highlights and lowlights of the year past.
My Biggest Disappointment – Disney+
I can't end this year without sharing my biggest disappointment for the year – Disney+.
Yes, there were other things that came and went throughout 2022 but Disney+ was just that horrible pimple on your face that never went away no matter how hard you tried to wash and cover it up with makeup. The service launched in May of this year and while South Africans were hyped to finally get the streaming app, it has been an abysmal trainwreck ever since.
We are already in December and Disney+ is no better than it was in May. In fact, some versions of the app have even been downgraded to perform worse than at launch. Some TV apps that ran at 4K are now capped at 1080p. Some apps are laggier than ever before. Features like HDR and surround sound, which was hard to come by at launch, are also basically nonexistent on the service now.
Disney then launched its Xbox and PS5 apps (no PS4 app sorryaboutit) and they too are the lowest form of streaming quality you can find. The apps don't support HDR or Dolby Vision, only boast stereo sound and the interface is laggy and buggy.
To make matters worse, Disney is also run by some of the worst PR I have ever seen in the industry. I remember when the service went down right after the launch in May, many sites including GLITCHED wrote about the 2-hour-long outage. The PR then called me to try and defend the situation. Not only was the person rude, but they also tried to tell me that Disney+ was only down for about 3-minutes. They insisted I was making a big deal out of nothing and that if I "had any issues, I should email them instead".
I haven't shied away from reporting on the horrible Disney+ platform in South Africa. It is trash and people need to know this. However, it has resulted in the PR basically blacklisting me as a result. I get the press releases and for some reason, review guidelines for movies we don't get invited to watch for review, but they hate me and that's okay – I hate their service.
We'll still cover Disney stuff on the site. We have and always will but 2022 will always be remembered as that year Disney rolled out possibly the worst streaming platform known to man. That's saying a lot considering SABC+ is now a thing too.
My Highlight of 2022 – Elden Ring Ruins Gaming
I played a lot of games this year and while they were fun, nothing beats Elden Ring.
Sadly, Elden Ring was so great that it ended up ruining a lot of other games for me. I remember playing the Assassin's Creed Valhalla: Ragnarok expansion around the same time and finding it incredibly difficult to get through. It was an absolute snore-fest in comparison. But it wasn't just Ragnarok, other games which I used to enjoy playing, felt dull and uninspired. I struggled to jump into Destiny 2, I found no joy in Stranger of Paradise: Final Fantasy Origin and others.
When I platinumed Elden Ring I was lost. The game delivered something so refreshing. It took me to landscapes I never thought I would ever get to see. Not to mention the sheer sense of adventure you get from playing the game is unrivalled in the industry. When I completed the game, I didn't know what to do with myself.
I think the real achievement of Elden Ring comes from the sheer scale and quality of the game. Sure, we get games that are big but we don't get games that manage to keep the world so incredibly fresh at the same time. Just when I thought I saw it all, I found a coffin, took a nap, fell off a waterfall and woke up in a whole new landscape. Those moments made the game magical. So much so that other open-world games just feel bland now in comparison.
I don't think we'll get a game as good as Elden Ring for a long time to come. If anything, something this grand only comes around once in a generation.
2023 is packed but Microsoft needs games… 
So far 2023 looks incredibly exciting. We are kicking off the year with the DualSense Edge Controller, Hogwarts Legacy, PlayStation VR2 and all the epic-looking games for the system. 2023 will also be the year we finally get to witness The Super Mario Bros animation film. In June, we have Diablo IV and Final Fantasy XVI back-to-back – it is going to be a little insane.
I am excited to see the return of E3 next year too. I do think the gaming industry feels a bit all over the place with all these online events taking place at random times. It is hard to keep up unless you're really involved in the industry. I am hoping that E3 brings back that week of madness.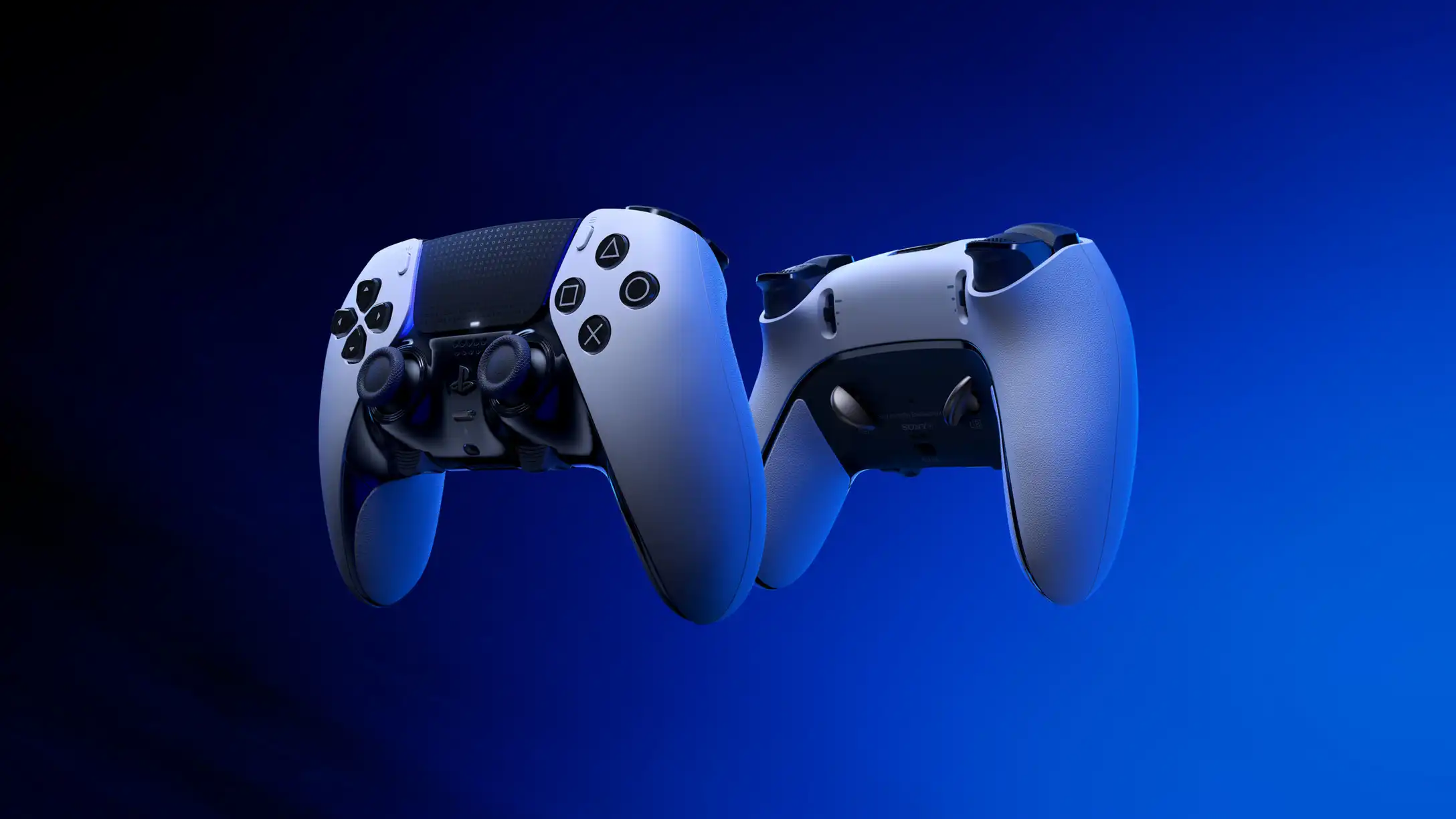 If I want 2023 to bring one thing with it, Microsoft needs games. The Xbox is in dire need of software and I hope 2023 delivers an exciting lineup of content for Xbox players. Apart from Forza Horizon 5, which was released last year, the Xbox Series X/S is a wasteland. Please, Microsoft. We need games!
Until next year
We will slow down this week on the site and socials in anticipation of the holidays ahead. We'll share breaking news and some deals coming up but as the news slows down, we need to take some time off to chill. 
The entire team wants to thank everyone for the epic year we've had. From the game delays to the unexpected surprises, 2022 has been incredible and it would not have been half as good if we didn't have the best readers any site could ask for.