Warner Bros has been tight-lipped when it comes to Hogwarts Legacy. We know the game is set to launch sometime near the end of this year but outside of the State of Play gameplay trailer we watched in March, there's been no official news about the game at all. That is why it is strange to be reporting on Hogwarts Legacy content and news that didn't come from Warner Bros or developer Avalanche itself. In fact, the latest batch of stuff comes from an unfamiliar place. The Autodesk Vision Series event is now underway and believe it or not, Hogwarts Legacy was showcased during some of the technical panels at the show.
The panels included a closer look at some of the mocap sessions and how Autodesk software was used to help film, record and animate the cinematics in Hogwarts Legacy. Most interesting though is the inclusion of the character editor which players can use in-game to make their lead character.
There's also a closer look at a character named Professor Abraham Ronen who we previously caught a glimpse of in the past trailer. However, this time we get to meet this character as the developers take us through a special dev build of a character editor they used to make some of the NPCs in Hogwarts Legacy. Of course, this editor isn't something we will see in the game itself but we can see the settings Warner Bros used to tweak various items of clothing after applying a custom 3D modelled head of a character to the game. In this case, we see the head "A_Professor_AbrahamRon" and the editor allows the team to adjust his clothing, height, hand size and more.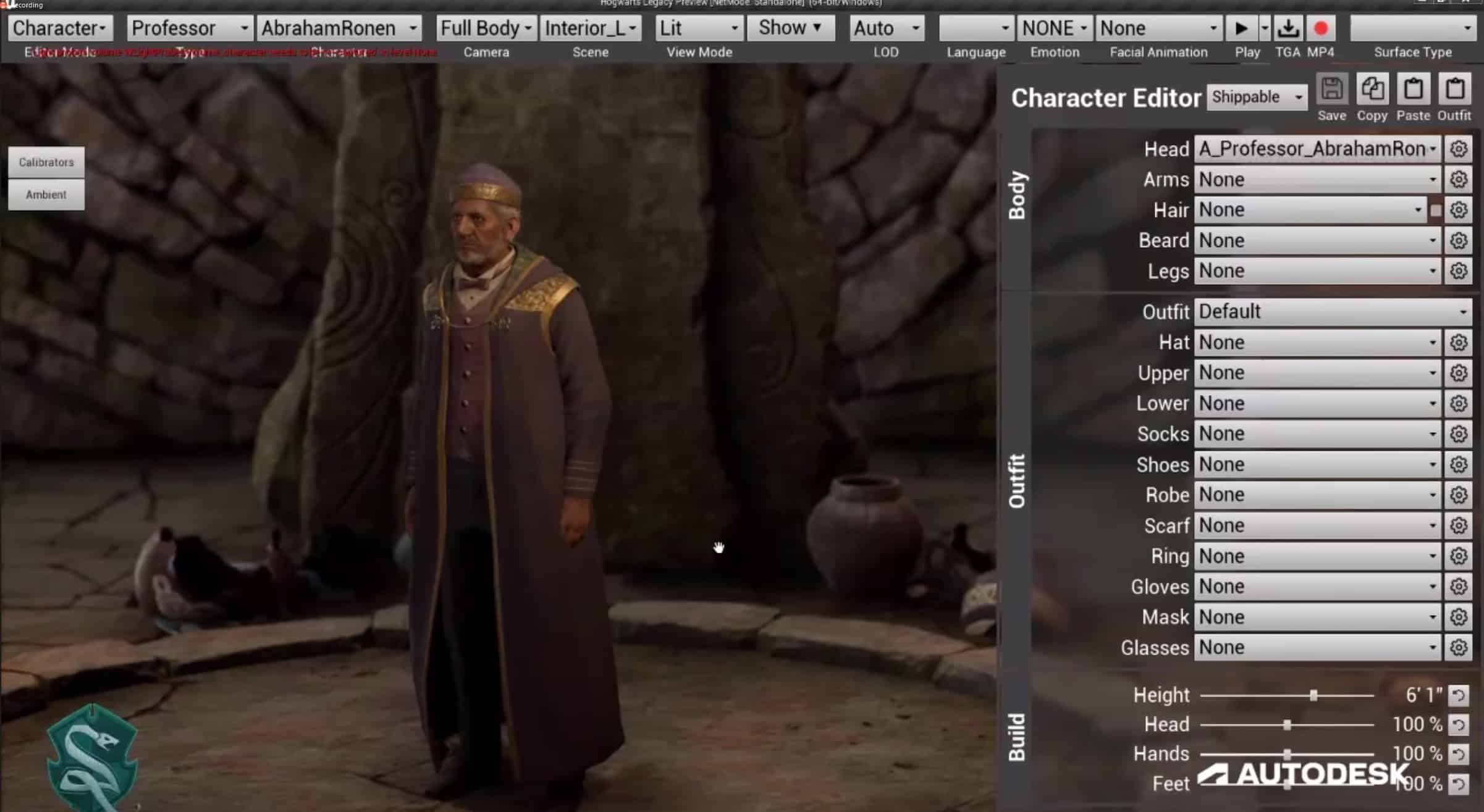 As for the player customization, the images show off a handful of presets that include different faces and hairstyles. At the top of the page, we can then see other tabs which are most likely used to tweak finer details on the character's face, clothing and hair, eyes and of course, choose your Hogwarts house.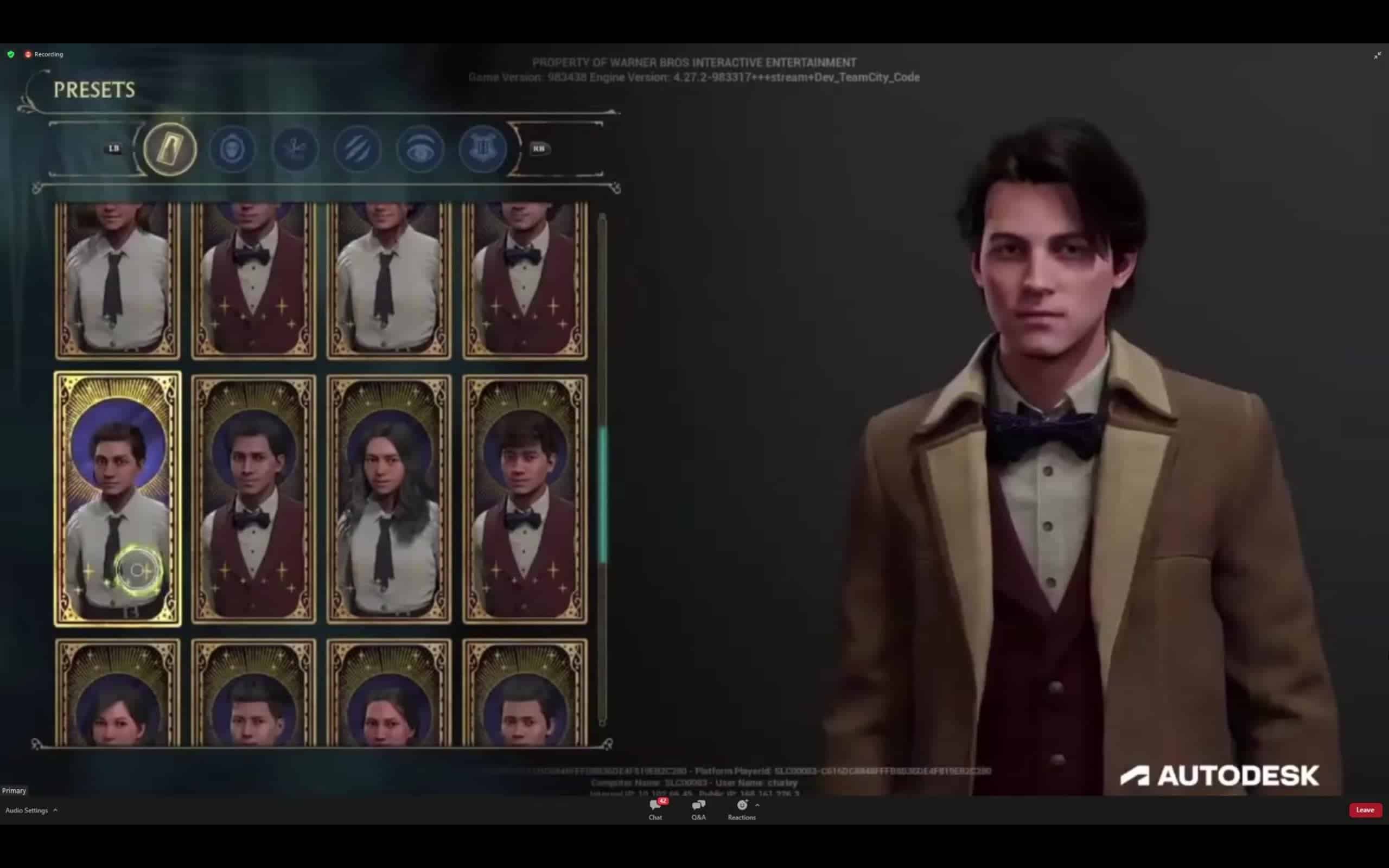 We also know all this content is 100% official and real. Avalanche Community Manager Chandler Wood confirmed the Autodesk stream while also saying that the character customization seen in the footage is an early glimpse at the game. He confirmed that Warner Bros will go into details on the full system soon including covering the "final tab" which is the Hogwarts house choice. Of course, this tab must play a major role in the game's progression, quests and some systems.
Looks like some of you caught a few new tidbits in our AutoDesk presentation…👀

Yes, our Charms professor is Abraham Ronen. And as many of you guessed, he is indeed a Slytherin. https://t.co/IZ9lNTD8zl

— Chandler Wood (@FinchStrife) August 3, 2022
We also get to see a new in-game cinematic. The scene shows off a handful of wizards restraining a Hippogriff. By the look of things, the male character in the scene is the playable one and I have to say, these facial animations look amazing so far. The scene then sees two characters running to the door before the playable character gets locked out. He then asks if there is another way into the building. This cinematic is definitely an in-game video which we will experience during this specific quest.
New cinematic from #HogwartsLegacy pic.twitter.com/gKGaIYkXEm

— Hogwarts Legacy News (@HogLegNews) August 3, 2022
If you watch the stream carefully, Avalanche also shared some information on Hogwarts Legacy which I am sure they were hoping to avoid. This is especially seen in the animation titles, menu text and other item placeholders. For example, you can spot animation text that reads "holding and petting Puffskin, Bucketfeed, cleaning potions bottles, putting labels on, blowing into bottle". It doesn't take a rocket scientist to tell that these animations reference things the player can do in the game while going about their school activities. Here's also a screenshot of some mocap.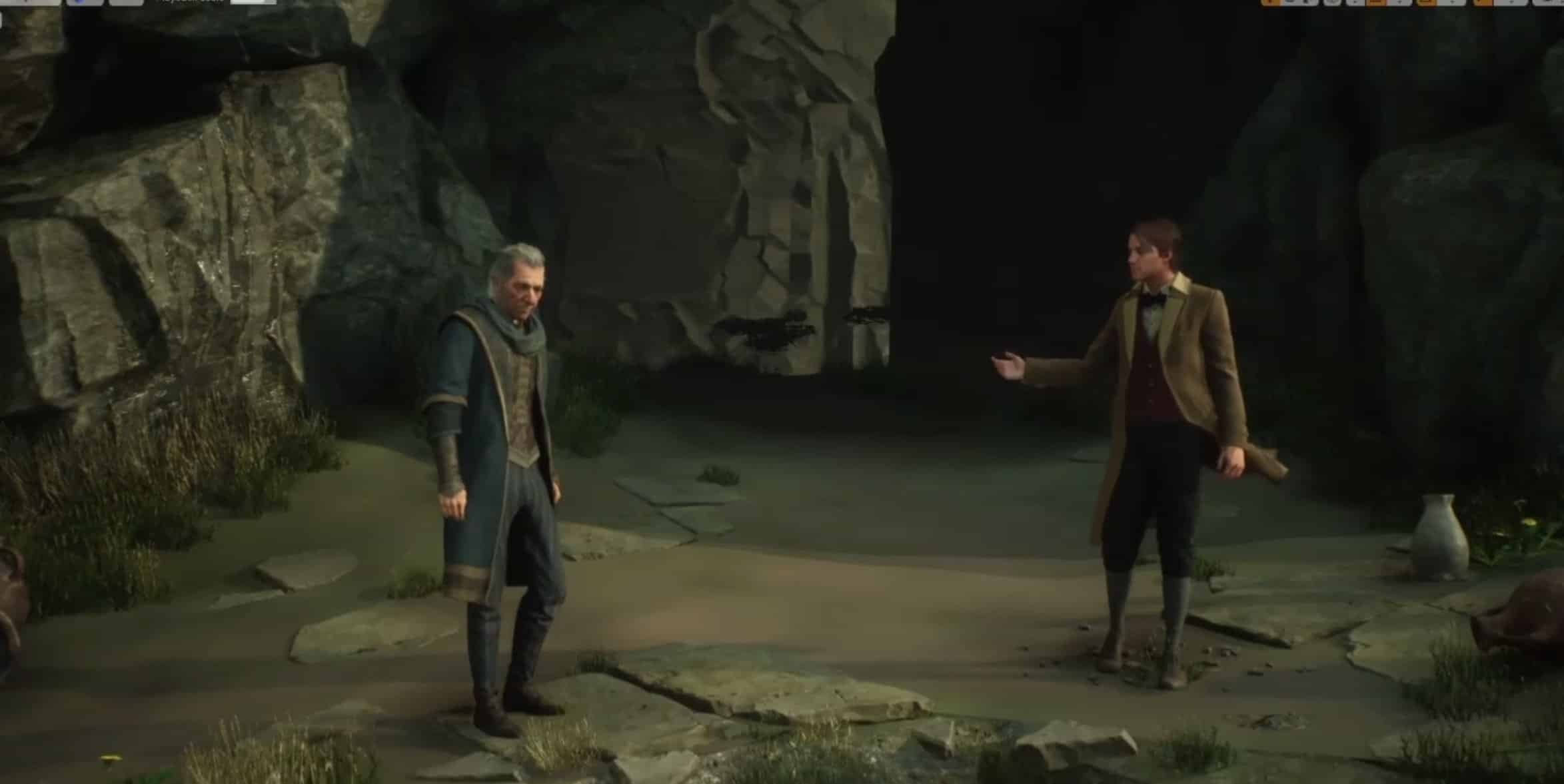 There's also a screenshot of some other monsters and creatures we have yet to seen in Hogwarts Legacy. This image shows them in a T-shape alongside humanoid figures. It is most likely used to reference the size of the inhabitants in the game.
That's all we have for now. Stay tuned for more Hogwarts Legacy news in the coming weeks.